Don't tell anyone, but our board game library gets a little bit jealous any time there's a hot new game on Kickstarter. That's not to say the classics don't get the attention they deserve, but Kickstarter games continue to hook gamers' attention across the globe. Our Gamemasters will admit they're suckers for some new epic adventures, too. So we felt compelled to sit down and share their top picks.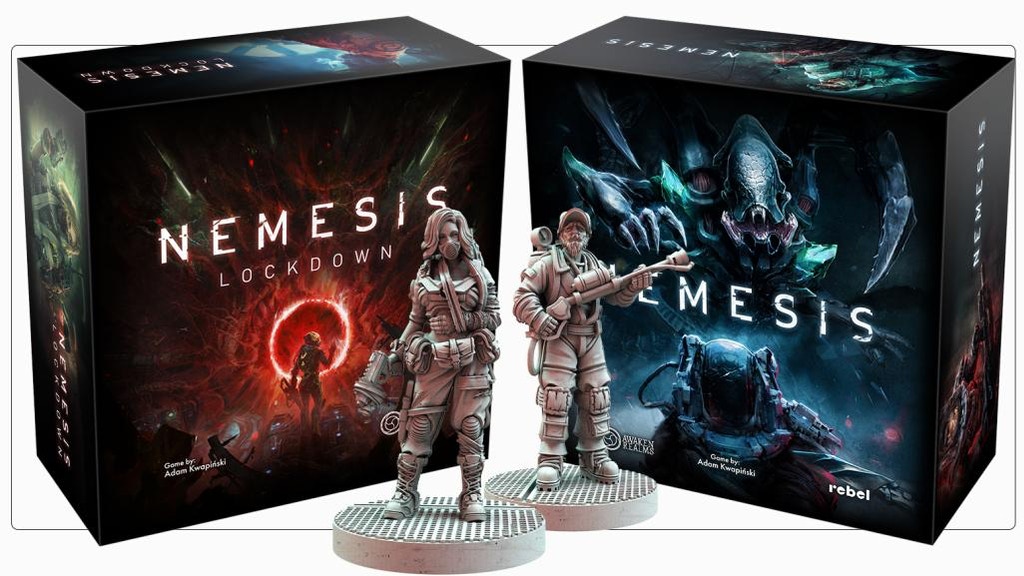 Nemesis lockdown
This game is the first stand-alone expansion of the hit board game – Nemesis. Like its predecessor, the goal here is simple- survive. This one however, builds on the cinematic experience the original is known for, incorporating even more opportunities for dramatic gameplay. Players will be taken to totally new locations- represented by a multi level board. Nemesis Lockdown keeps the same semi-co-op experience of the original game, while introducing a lot of new, fresh mechanics.
Kemet: Blood and Sand
Immerse yourself in ancient Egypt with this revised edition of the classic: Kemet. Here, Gods are powerful and the reign over both the desert and the Nile Delta. They challenge each other in violent battles with no mercy shown. Become an Egyptian deity yourself, as you open the gates to the city and claim your dominance as the master of Ancient Egypt. This revised version features new art and upgraded gameplay with approachable new rules, while also featuring a redesigned map that comes with a bit of a twist, bigger and more detailed figurines, and other fun surprises.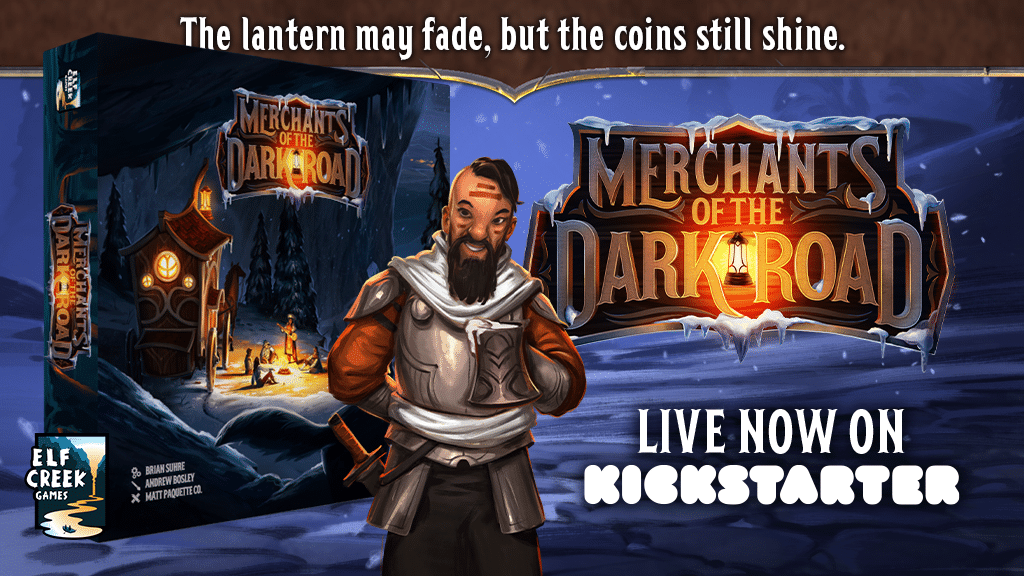 Merchants of Dark Road
After half a year or daylight, you must now prepare for the dark season. The roads will be treacherous and supplies will be limited but a select few will be called upon to keep the cities running. You are one of these brave few who must travel the treacherous path between cities. Discover the capital and collect items to add to your caravan, or sell the items to local heroes and bring them with you on your journey. Although it's a dangerous job, the rewards of fame and fortune are well worth the risk.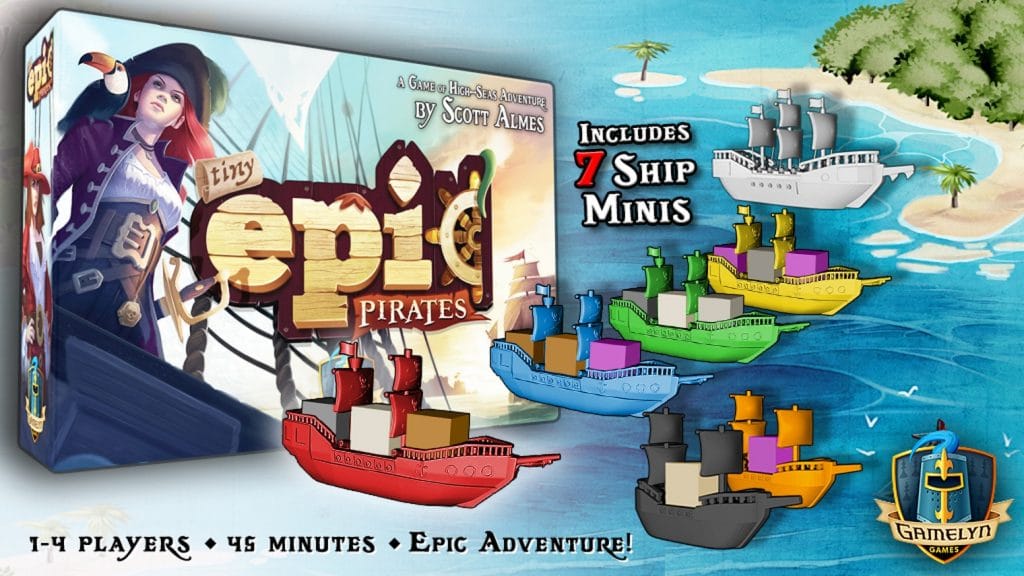 Tiny Epic Pirates
Like its big brother version, Tiny Epic Pirates lets you take control of the pirate ship and engage in adventure on the high seas. The goal of this epic 45-minute game is to bury vast amounts of wealth on secret island hideaways. On each turn you move your Captain Token around your ships wheel, selecting actions like: plunder, trade, Crew up, attack, or search. Search the high seas for left behind booty and salvage the sea for old ship parts or something else worth selling. The final goal is to acquire and bury your treasures. The player who buries three treasures first wins the game.
Frosthaven
Frosthaven is a standalone adventure game from the designers of Gloomhaven that features hundreds of new characters and features. It follows the story of a group of mercenaries as they try to save a small outpost from the brink of destruction. The brave few will not only have to face the harsh elements but also far more dangerous threats lurking out in the cold wilderness. Resources here are valuable and you will have to build items through a crafting system rather than just purchasing them. Good luck brave few!
Tanares
The massive expansion of its parent game – Arena– comes with over 40 miniatures and 70 different types of villains and offers over 100 hours of continuous gameplay. It also adds a new Combat Role and new PvP Game modes, bringing to the table new strategic and tactical novelties. Your decisions can significantly impact your gameplay, modifying even the circumstances of the multi-part epic final mission can determine the bosses you might face, leading to a possibility of different endings. Just make sure you're prepared. .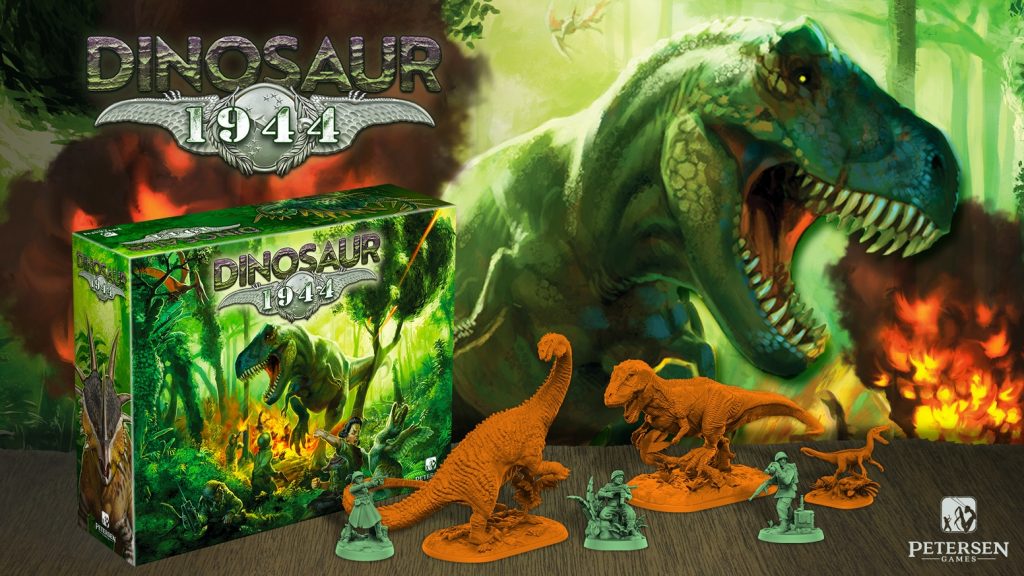 Dinosaur 1944
This cooperative strategy game pits you and an army against prehistoric monsters. Set during World War II, you and three other players struggle to save the entire world from the threat of a Mesozoic rebirth. As the game progresses you face more numerous foes, until you eventually face the boss. Defeating her wins the game but be aware: if dinosaurs destroy your base camp you will be stranded on the dreaded Kyuryushima.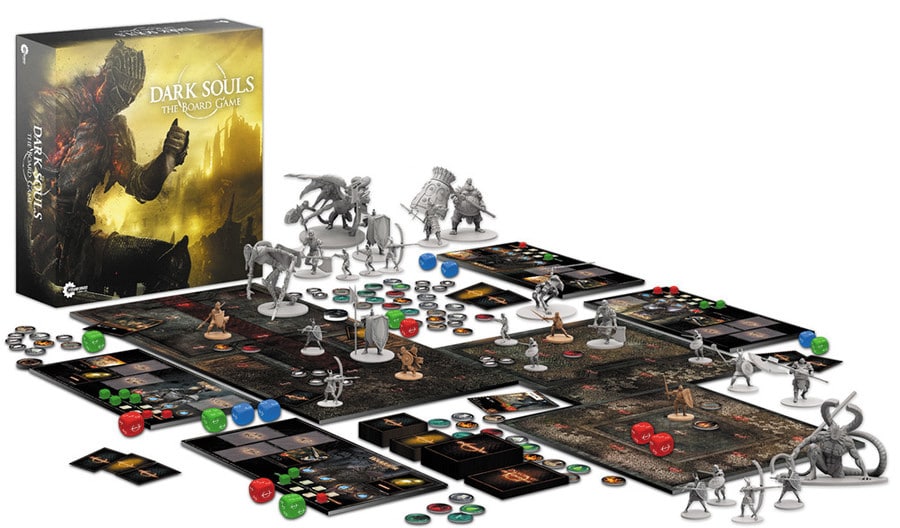 Dark Souls
This strategically challenging and deeply immersive combat game will test your moral fiber. Between 1 and 4 players choose from a number of core character classes and explore dangerous locations full of monsters, treasures and deadly combat. Employing a number of world-class miniatures and innovative gameplay, this game delivers a truly exciting gaming experience.
Want to see these games added to our library? Let us know on our new board game suggestions box (don't worry, it's contactless.) If your suggestion is chosen, we'll do a video talking all about its new arrival.