Wits & Wagers Trivia Night!
When:
July 24, 2019 @ 6:00 pm – 9:00 pm
2019-07-24T18:00:00-04:00
2019-07-24T21:00:00-04:00
Where:
Well Played Board Game Cafe
58 Wall St
Asheville, NC 28801
USA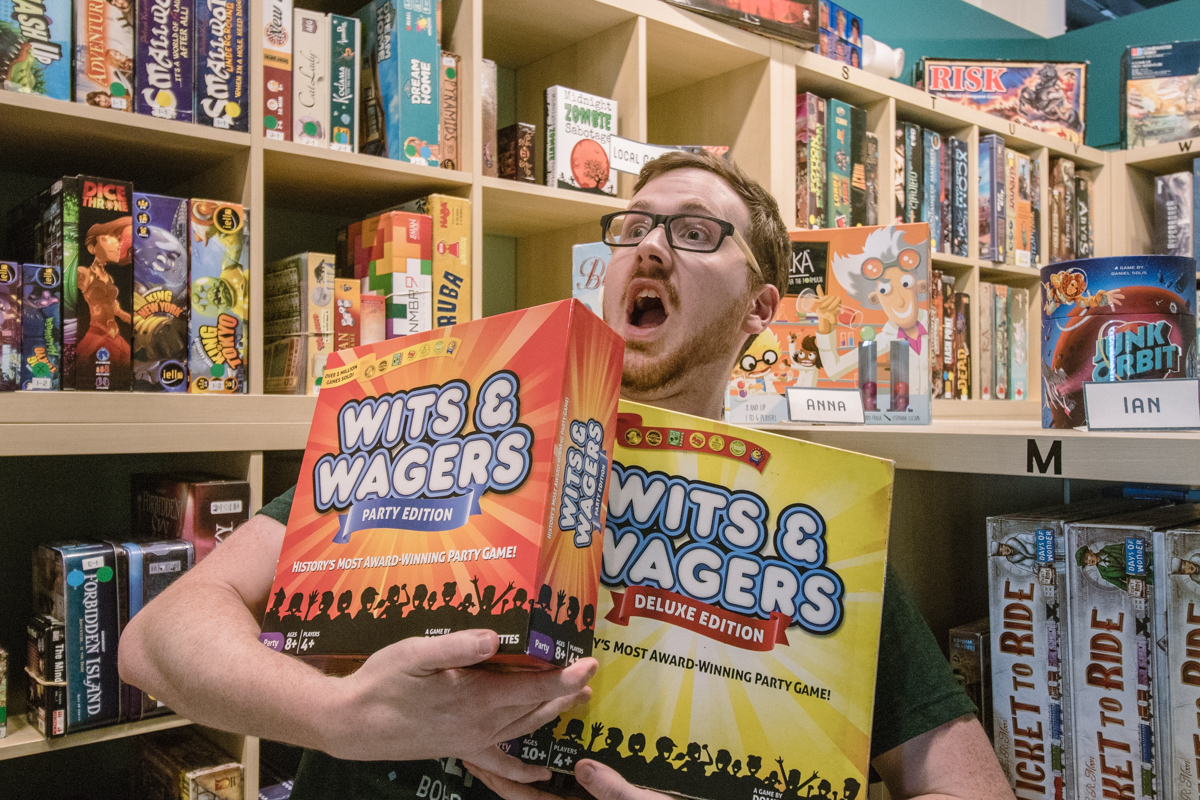 Not a trivia buff? It doesn't matter! Put your wits to the test on Wednesday, July 24th as our Head Gamemaster Tanner hosts Wits & Wagers, the trivia game that lets you bet on anyone's answer.
The theme of the event will be American History
RSVP for your team using EventBrite! RSVP to reserve a space for your team. $5 Game Pass required at time of arrival.
There will be two rounds of trivia at 6 PM and at 7 PM. It is important that participants arrive early, as you will not be allowed to join into the game once it has begun!
About The Game:
In this fun and exciting twist on trivia, each player writes a guess to a question such as "In what year did the bikini swimsuit makes its first appearance?" or "How many feet wide is an NFL football field?" and places it face-up on the betting mat. Think you know the answer? Bet on your guess. Think you know who the experts are? Bet on their guess. The closest answer–without going over–pays out according to the odds on the betting mat.
Teams can win by playing the odds, by knowing the interests of other teammates, or simply by making educated guesses. It's so easy it can be taught in 2 minutes, played in 45 minutes, and accommodates up to 18 people in teams.