Fun For Family This Summer
Summer is here and school is out, which means one thing, it's all hands on deck to keep the kids entertained! We're here to help, that's why we've searched our library and compiled the ultimate list of summer games that are great for kids, but are also fun for adults. From sparking critical thinking, to teaching cooperation, we hope the games below will help get you and the kids through the dog days of summer.
Go Nuts For Donuts!
Go Nuts for Donuts delivers a simple, fast-paced card game with adorable art of everyone's favorite confectionery treat. The rules are simple; Outsmart your opponents and collect donuts for points. Each round a selection of donuts are placed in a central marker for players to choose. Each player selects a donut, but if they pick the same donut as another player, neither of them gets anything! Collect sets, unique donuts, and specialty pairs to maximize points. Go Nuts for Donuts is sure to spark the appetite of your kid's inner gamer, serving as a great introduction to other drafting games like Sushi Go or 7 Wonders.
Specifications
2-6 Players
20 min playing time
Ages 6+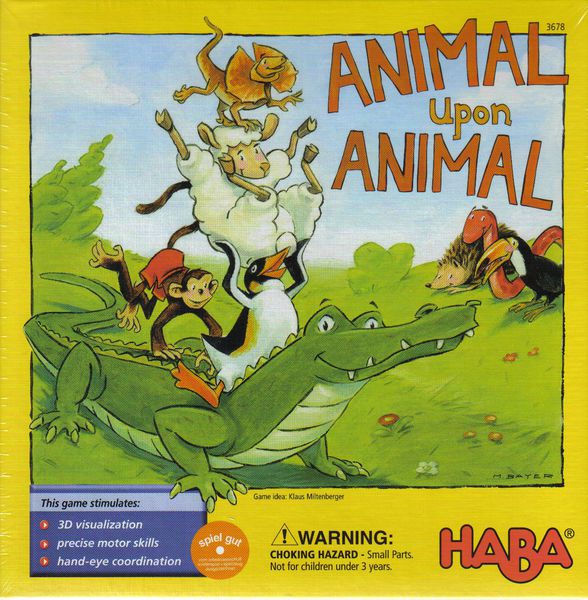 Animal Upon Animal
Since the early 2000's HABA has been producing some of the best board games for kids and adults alike. Our personal favorite is Animal upon Animal. Simple rules and playful characters make for a more engaging dexterity game than its well known wooden cousin, Jenga. Players take turns stacking cute wooden creatures atop a surprisingly unagitated alligator. The first player to stack all of their animals wins.
Specifications
2-4 Players
15 min playing time
Ages +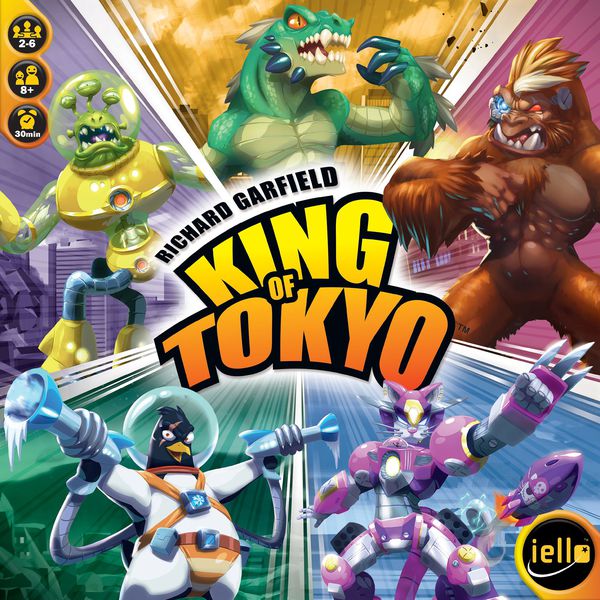 King Of Tokyo
Lookout! It's a monster legally distinct from Godzilla! King of Tokyo has players rolling dice to find out, who is the baddest monster on the block? Players can win either by collecting victory points or by smashing the competition. Add a variety of powers and upgrades for your favorite creatures and you have a game that adds a fresh coat of paint to Yahtzee's classic gameplay mechanics. Do you and your kids have what it takes to be the King of Tokyo?
Specifications
2-6 Players
30 min playing time
Ages 8+
Dragonwood
Here's a parenting pro tip, we've found a better way to channel your child's temper tantrums. With Dragonwood kids take turns playing cards to scream, stomp, or strike fantastically creepy imaginary creatures. But beware, deep in the heart of this mythical forest lurk enraged ogres, giggling goblins, and even the famed and fearsome fire-breathing dragons! Stomp fire ants, scream at grumpy trolls, or strike the menacing orange dragon. Be the player to bring down the most creatures to claim victory.
No, we don't know how you collected that sword by stomping on it, but you probably had fun doing it.
Specifications
2-4 Players
20 min playing time
Ages 8+
With over 600 board games in our library, these are only a tiny fraction of the games that are great for both kids and adults. Allow our Gamemasters to help pick out the perfect game for your family!
Want to receive our blog articles right to your inbox? Sign up to receive our monthly newsletter below!