Well Played Board Game Cafe is an epicenter of gaming and fun in downtown Asheville. We're always hosting new tournaments, meetups, and awesome events each month.
For the latest happenings at Well Played, check out what's up next or browse our entire calendar of events below.
Featured Events At Well Played
September 21st - 27th

That's right. We're busting out the intensely sought after, yet rarely found, nostalgic dungeon crawler classic, HeroQuest. Limited seating will be available between Oct. 21st – 27th to reserve your spot at the table.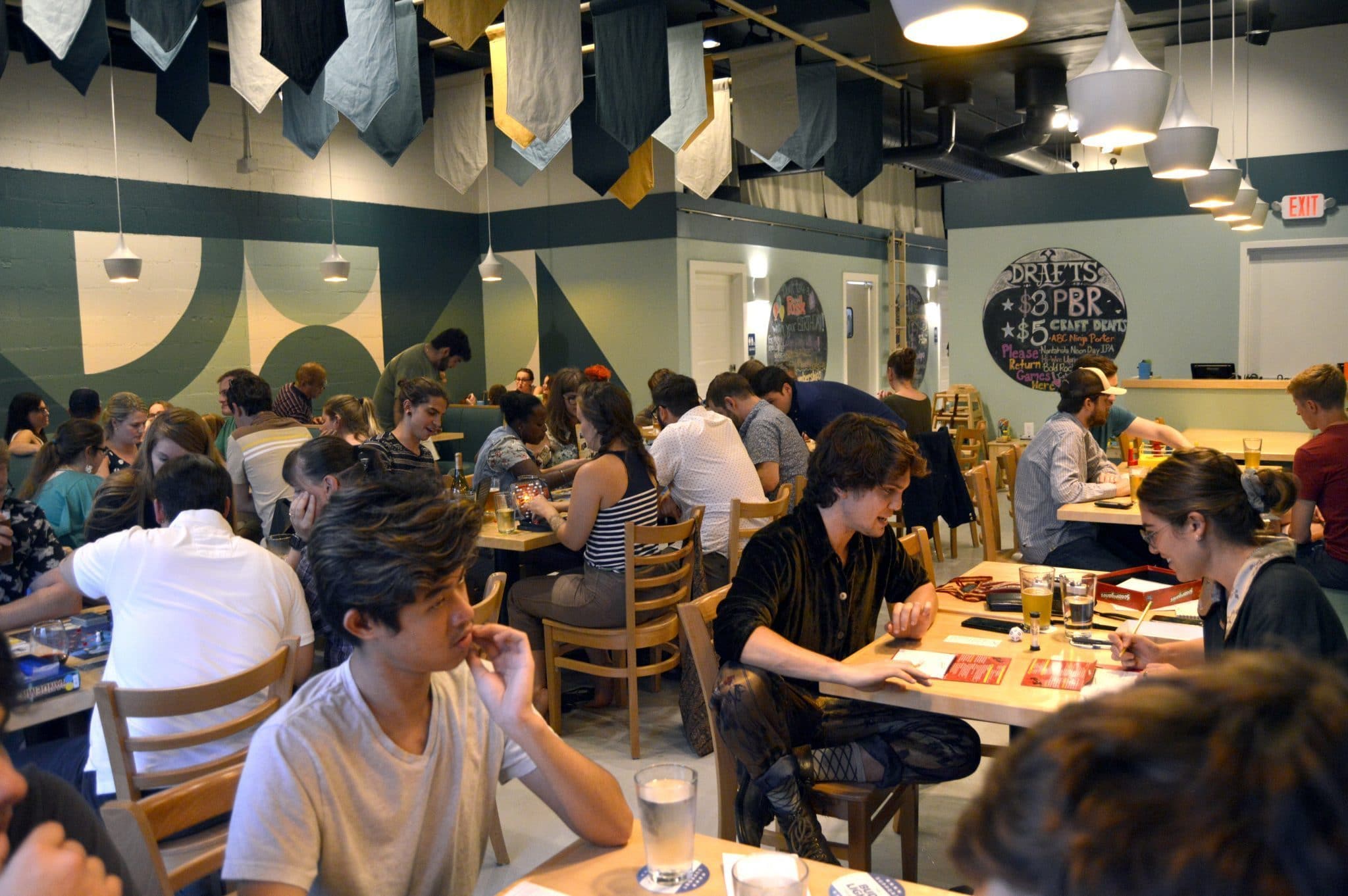 Sun
Mon
Tue
Wed
Thu
Fri
Sat

Milkshake Monday's

Join us every Monday and take $1.00 off milkshakes. All. Day. Long.

Meetup Monday!

Oct 7 @ 7:00 pm – 10:00 pm

Meetup Mondays Want to meet new friends, or find new competition? We've got you covered. ***Featuring 50% Off Gaming Fees for Participants***

Puzzled Pint

@ Well Played Board Game Cafe

Oct 8 @ 7:00 pm – 10:00 pm

Puzzled Pint is a casual, social puzzle solving event which happens on the second Tuesday of every month in multiple cities around the world. It's beginner friendly and non-competitive – hints are free and unlimited,…

Milkshake Monday's

Join us every Monday and take $1.00 off milkshakes. All. Day. Long.

Carcassonne Tournament

2:00 pm

Carcassonne Tournament

Oct 20 @ 2:00 pm – 8:00 pm

Compete among 15 other players for awesome prizes in our upcoming Carcassonne Tournament! Registration is first come, first served. Carcassonne is everyone's favorite tile-placement game in which the players draw and place a tile…

HeroQuest! HeroQuest! HeroQuest!

HeroQuest! HeroQuest! HeroQuest!

That's right. We're busting out the intensely sought after, yet rarely found, nostalgic dungeon crawler classic, HeroQuest. Limited seating will be available between Oct. 21st – 27th to reserve your spot at the table. Email us at…

Milkshake Monday's

Join us every Monday and take $1.00 off milkshakes. All. Day. Long.

Milkshake Monday's

Join us every Monday and take $1.00 off milkshakes. All. Day. Long.

25¢ PBR Night

@ Well Played Board Game Cafe

Yes. You heard that right. What better beer to go beyond your board gaming experience than an ice cold PBR? 🍻 Paired perfectly with lots of menu options, such as The Mac Grilled Cheese.…