North Carolina's First Board Game Cafe
At Well Played, we're a board game cafe. That means we're the epicenter of fun in downtown Asheville, with an incredible collection of over 600 board games that are ready to play. While you're with us, we'll bring you a beer, wine, coffee, snack, or sandwich so that you can focus on the important stuff – winning the game at hand. That's what our mission is all about, bringing friends, family, and community together through games and friendly competition.
Fun for friends and family
So, how does it work? You'll be greeted by one of our friendly staff members upon your arrival, who will show you to your table and take your food order. From there, GAME ON! You can play everything from the classics like Guess Who?, Stratego, and Battleship, to the modern mainstays, including Catan, Pandemic, and Ticket to Ride, to hobbyist favorites like Gloomhaven, Scythe, and Terraforming Mars. To access our full library of over 600 games, there is a $5 per person gaming fee, which covers an entire day of play, and helps us maintain and grow our stellar collection.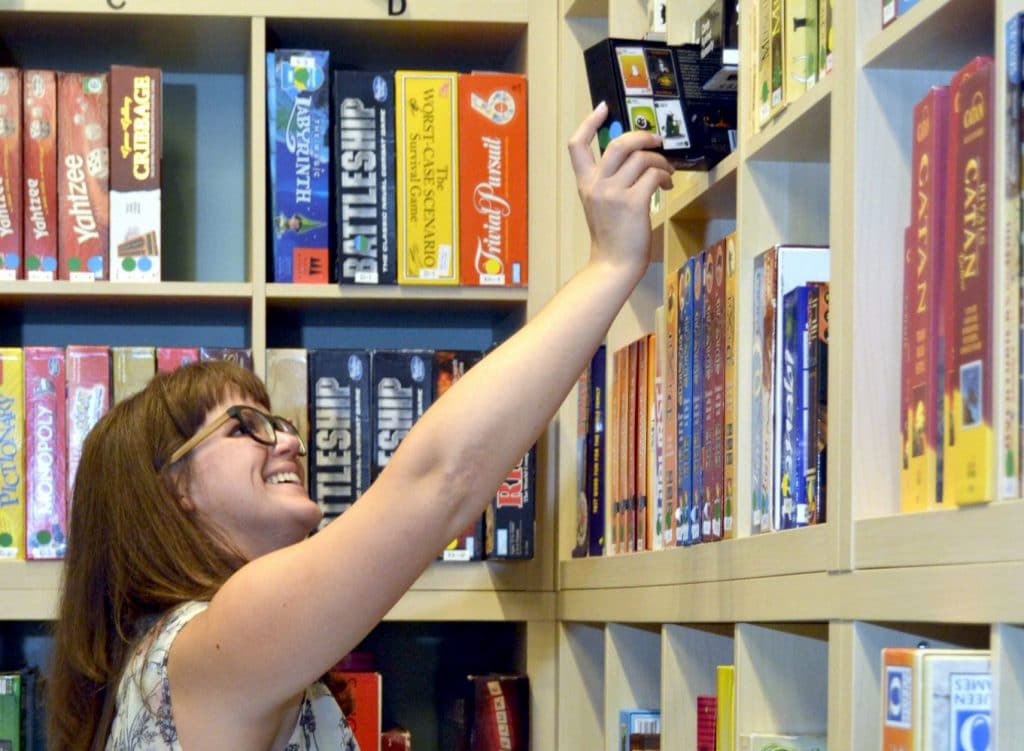 We've cultivated a board game library like no other, and we make a concerted effort to ensure everything is stocked properly, and is well organized so that you can easily select the best fit for your group.

The left side of our library starts with classic titles and simpler games and progresses to more complex and challenging adventures the further you move to the right. We also color code each board game's box to help you make the right selection.

Green – Low Complexity Games
Shorter time commitment, easy to learn, and easy to play. Great first steps into the world of board games.

Yellow – Medium Complexity Games
More complex mechanics, for players looking to dive deeper. Easy to learn for more experienced gamers.

Red – High Complexity Games
Difficult rules, steep learning curves, and long play times.

Blue – Two-Player Games
Handpicked for two players, but not necessarily limited to that player count.
Still don't know what to pick? Don't worry! Our Gamemasters will be able to help you choose the perfect game to match your interests, experience level, and group size and then teach you how to play. We literally have something for everyone.

Food Inspired by the Comforts of Home and Hearth
Between moves, enjoy a snack while sipping on a local brew. Our playful menu is filled with fun, tasty treats that remind you of what mom used to make while you were playing games growing up. With delicious lite bites, sandwiches, snacks, and an assortment of desserts, our menu is great for a meal or a post-dinner treat.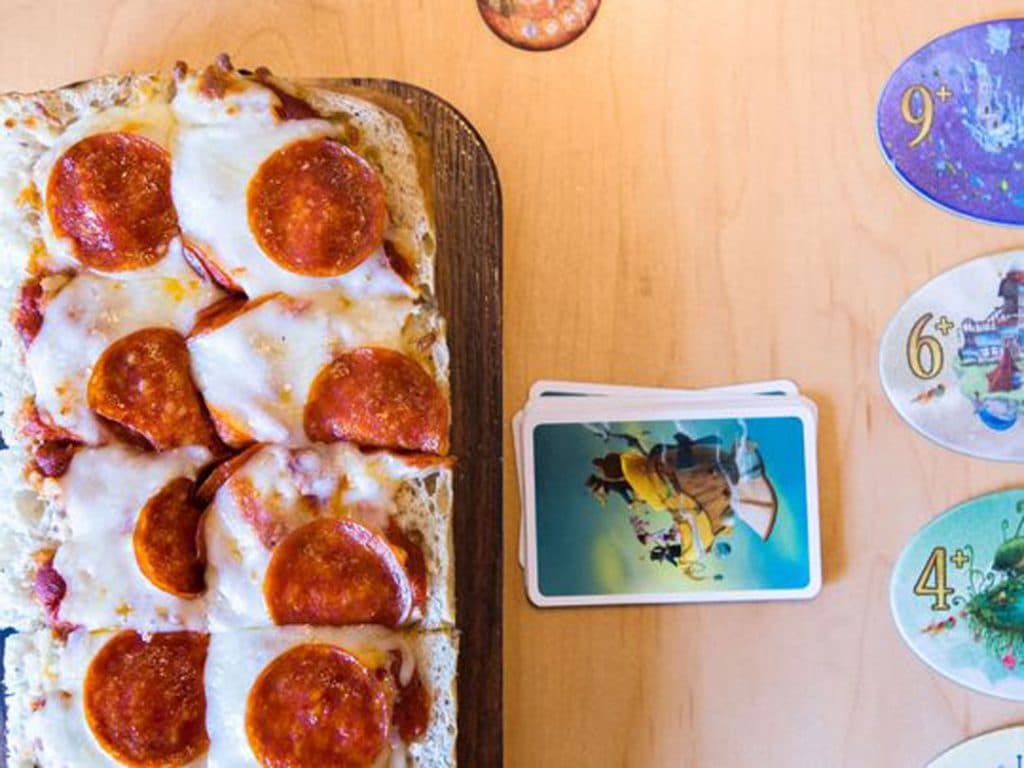 Sip an Asheville craft beer in one hand while using the other to "operate" on your patient's charlie horse in a suspenseful game of Operation. Gaming always comes first, that's why all of our food is designed to be easily eaten one-handed – let's face it, serving a crab-boil while sinking a battleship sounds like a mess. You can keep things simple with nostalgic snacks like animal crackers, Goldfish, or even Oreo's! Or enjoy one of our snackable shared plates with house-made dips and a grown-up take on Lunchables with cured meat, crackers and cheese board. For something a little heartier, try our sandwiches, wraps, or flatbread pizzas.

When you visit us here at Well Played, we have one goal– to make sure you have fun. So come on by, pick out a game, and sit down to play. Game on!
Sign Up for Our Newsletter!
When you sign up, you'll get access to exclusive offers and discounts and be first in line to find out about our upcoming events. We promise – when you subscribe that you're in for some fun!

.
.